APARTMENTS DESIGNED TO MEET YOUR EVERY DESIRE
Welcome to S29
**Now leasing! Reserve your tour today or check out our video tour in the photo gallery.
Welcome to the S29 Apartment Homes, your key to an Affordable Lifestyle. Now leasing Expertly, Intelligently, BEAUTIFULLY, re-designed, renovated apartment homes! Renovations are extensive including new, digital, low consumption AC/heating units, new flooring, new countertops, new cabinetry, 1st floor patios and much, MUCH more! The entire apartment community is undergoing extensive renovations so please Excuse Our Dust.
We make budgeting easy! At S29, we do apartments differently. One check pays it all--rent, utilities, internet and filtered water. When you sign your lease, you are locking in your utility rate for the next 12 months! Additionally, we handle the relationship with all utility providers. This means no credit checks, no utility deposits, and no rate hikes during the term of your lease. We make it so simple, all you need to do is move in!
Located in Phoenix, Arizona, S29 offers you incomparable, quality apartment home living. Just minutes away from Sky Harbor Airport, shopping malls including Biltmore Fashion Park, restaurants, and major freeways including SR-51, Loops 101 and 202, and I-10. Come relax at one of our four pools or enjoy a game of volleyball in our sand volleyball court with friends. Enjoy the many amenities unique to an Urban Communities property such as weekly Yoga sessions, Art & Wine classes, Cooking classes, dance classes and more! Come rent your next apartment in Phoenix, Arizona at S29 and enjoy our beautiful grounds. Find out for yourself what it is like to lead a life of Leisure and Lifestyle at S29 Apartment Homes.
01.
Unique, Modern Amenities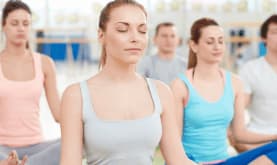 Our beautiful property boasts volley ball courts, BBQ and picnic areas, sparkling pools and onsite laundry. Our unique amenities include regularly scheduled Yoga sessions, Cooking classes, Art & Wine classes, an Organic Community Garden and much, much more! Amenities unique to but typical of an Urban Communities property.
02.
Methodically Re-designed Apartment Homes Just For You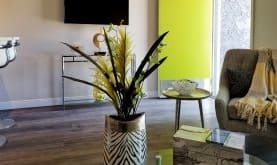 These apartment homes were expertly re-designed & renovated to offer you a cozy space which effortlessly flows with any decor and style.
03.
What are your favorite pastimes?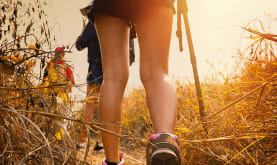 Whether it's grocery shopping at your local Whole Food's Store, wining and dining out on the town or hitting the great outdoors for a fantastic hike, S29 is just minutes from it all.
WHAT'S YOUR STYLE?
Check out the expertly re-designed layouts of our apartment homes. Easily determine which apartment layout is right for your lifestyle and start thinking about how you'll arrange your furniture in your new home!
OUR RESIDENTS ARE EXCITED ABOUT ALL THE POSITIVE CHANGE!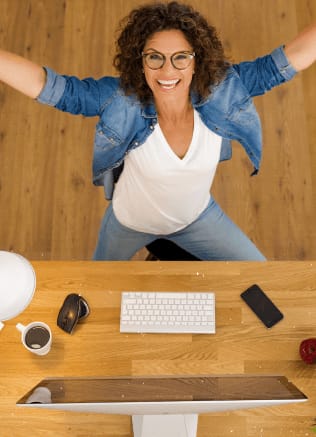 I love this community! I'm excited to see all the changes happening. Renovations are happening everywhere! The office staff is polite and attentive and the community has cool events like Food Trucks and Yoga!
Thanks to Christine and Lyndsay, joining the community was a breeze! I applied online, payed my security deposit online and even signed my lease ALL online! I picked up my keys on my move-in day and my Utilities & Cox high-speed internet was already active. My rent, utilities and internet is all paid directly to S29. I can even pay online. Easiest move ever!